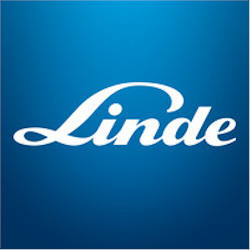 Linde – Technicians and Engineers
Production Technician
Sorry, this job has expired.
Elko, NV
Paid personal time, Paid vacation, 401K / Retirement plan, Disability Insurance, Vision Insurance, Dental Insurance, Life Insurance, Health Insurance
Praxair Distribution, Inc. a Linde Company, is a leading industrial gas company in North and South America and one of the largest worldwide. Praxair produces, sells and distributes atmospheric, process and specialty gases, and high-performance surface coatings. Our products, services and technologies are making our planet more productive by bringing efficiency and environmental benefits to a wide variety of industries, including aerospace, chemicals, food and beverage, electronics, energy, healthcare, manufacturing, primary metals and many others. For more information about the company, please visit our website at www.lindeus.com
The Praxair Production Technician is responsible for the safe, reliable, and efficient operation of an Air Separation Process at our Elko, NV Plant at the Jerritt Canyon Mine. This is a challenging and rewarding job that requires the employee to have problem solving capabilities in mechanical, electrical, instrumentation, and production processes. 
Production Technicians must demonstrate initiative and self-motivation and be able to work with minimal supervision. Plant Techs must be available for call outs.
Responsibilities:
1.) Maintain all Safety, Quality, and Compliance activities at their plant location
2.) Start up, shutdown, and operate the production processes.
3.) Perform routine maintenance and calibrations on a variety of process equipment including centrifugal and reciprocating compressors, gas analyzers, control systems, electrical systems and process control valves
4.) Troubleshoot and repair defective equipment, electrical components, and production processes
5.) Plan and execute operations and maintenance tasks for assigned plant(s)
6.) Purchasing of materials and/or services such as contractors
7.) Monthly plant billing, documentation, reports, and other administrative duties
Personal Growth:
Praxair has advancement opportunities for employees who demonstrate advanced skills in plant operations and have a strong sense of ownership. Safety performance, successful operations, and proven leadership are required. Advancement can lead to careers in Technical Support, Management, Engineering, Safety, Sales, and other positions.
WORKING CONDITIONS
The Production Technician must be able to sit, stand, climb, walk, read, talk, see and hear, to perform the essential functions of this job. Additional activities for this job are:
•Drive a service (pickup) truck up to 2 or 3 hours per day and up to 8 hours on occasion.
•Perform office work requiring computer work and other administration duties 1 or 2 hours per day.
•Walking on flat or uneven surfaces and in areas of crushed stone on a daily basis.
•Bending, stooping, and working from elevated positions
•Use of stairs and ladders for elevated work.
•Lifting 5 to 15 LBs loads performed daily.
•Lifting 15 to 45 LBs loads intermittently.
•Lifting 45 to 75 LBs loads occasionally.
•Upper body work activities, including using wrenches, hammers, and similar hand tools
•Use of power tools such as drill and saws
•Use of volt meters and calibration devices
•Use of fingers/fine manipulation (such as instrumentation calibration)
•On Call is rotating. Must carry cell Company Cell phone and laptop for immediate availability.
 All qualified applicants will receive consideration for employment without regard to race, color, religion, sex, national origin, age, disability, protected veteran status, pregnancy, sexual orientation, gender identity or expression, or any other reason prohibited by applicable law.
96913084
96913084