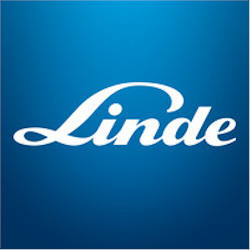 Linde – Technicians and Engineers
Production Technician
Sorry, this job has expired.
Woodbridge Township, New Jersey, United States
Paid Personal Time, Paid Vacation, 401K / Retirement Plan, Disability Insurance, Vision Insurance, Dental Insurance, Life Insurance, Health Insurance
About Linde:
Linde is a leading global industrial gases and engineering company with 2021 sales of $31 billion. We live our mission of making our world more productive every day by providing high-quality solutions, technologies and services which are making our customers more successful and helping to sustain and protect our planet.
The company serves a variety of end markets including aerospace, chemicals, food and beverage, electronics, energy, healthcare, manufacturing, and primary metals. Linde's industrial gases are used in countless applications, from life-saving oxygen for hospitals to high-purity & specialty gases for electronics manufacturing, hydrogen for clean fuels and much more. Linde also delivers state-of-the-art gas processing solutions to support customer expansion, efficiency improvements and emissions reductions.
For more information about the company and its products and services, please visit www.linde.com.
Location: Keasbey, New Jersey
Job Overview:
Linde U.S. Gases is currently seeking a Production Technician in Keasbey, New Jersey. The technician will be responsible for safely, reliably, and efficiently operating 2 air separation plants in Keasbey and Sayreville, NJ. These air separation plants provide low cost, high purity industrial gases for our customers via a pipeline distribution network.
The position will require a strong focus on production and operating. The role will include, but is not limited to performing routine maintenance, troubleshooting, repairs, calibrations, and installations.
Primary Responsibilities:
Startup, operate, and maintain the air separation plants and all associated tanks and controls. Troubleshoot unplanned plant shutdowns and perform corrective maintenance to allow for plant restarts.
Willing to be on a rotating on-call schedule to respond to plant issues around the clock.
Operate units to continuously supply products at the appropriate quantities and qualities safely and economically, complying with all environmental regulations and daily customer requirements.
Monitor process performance and makes appropriate adjustments to remedy deviations and align to the specified norms.
Read and interpret P&ID's, Electrical Schematics, One Line Diagrams, Equipment Manuals, and company procedures and standards.
Assist I&E tech with field instrumentation and troubleshoot control system problems.
Occasionally assist pipeline technicians with maintenance and callouts. 
Perform lock-out tag-outs, correctly and safely issue permits for maintenance work, and oversee contractors as necessary.
Safely troubleshoot, repair, and maintain all rotating equipment and associated mechanical systems including compressors, pumps, fans, and valves.
Support projects to improve facility availability and reliability.
Coordinate with other technicians and work in a team setting, as well as individually.
Work in a safe and responsible manner at all times.
Manage maintenance deadlines and PM intervals.
Have a working knowledge of computers and typical computer programs (i.e. Excel, Word, Power Point).
This position requires a combination of office work and field work. The technician will support the operation of our facilities to ensure they are maintained in a safe, reliable, and environmentally friendly manner. The job requires a rotating on-call status. Some overtime, holiday, and afterhours work will be required. Employee must be able to access elevated electrical and mechanical equipment via ladders, scaffolding and man-lifts. Position may also require providing turnaround support within the region. Excellent communication and interpersonal skills are needed to develop working relationships with maintenance and operations personnel in a team environment.
Qualifications:
High School Diploma or equivalent is required.
Mechanical/ Maintenance experience required.
Associates in Applied Sciences Degree or equivalent apprenticeship preferred.
3 or more years Production Operations experience in an industrial environment preferred.
Strong interest in and experience with electrical and mechanical systems.
Must be able to manage confined space entry, climb ladders and steps, lift up to 50 lbs., and work at heights.
At Linde, we strive to create a work environment that treats all employees with respect, supports new thoughts and ideas, encourages growth and development, celebrates our differences, and embraces inclusion. Linde is committed to remaining an employer of choice for the diverse, ever-increasing pool of global talent. To learn more, visit About Linde.
We offer a comprehensive competitive benefits package including paid holidays and vacation, health, dental, disability, life insurance, 401(k) (with matching), and pension benefits.
Linde thanks all applicants in advance for their interest; however, only those applicants who are being considered for an interview will be contacted.
All qualified applicants will receive consideration for employment without regard to race, color, religion, sex, national origin, age, disability, protected veteran status, pregnancy, sexual orientation, gender identity or expression, or any other reason prohibited by applicable law.
fffel9bsywzu
1166452361