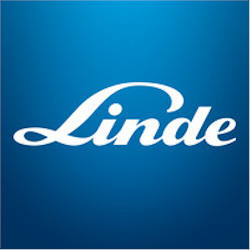 Linde – Technicians and Engineers
Senior Plant Manager
Sorry, this job has expired.
Pittsburg, CA
Paid personal time, Paid vacation, 401K / Retirement plan, Disability Insurance, Vision Insurance, Dental Insurance, Life Insurance, Health Insurance
Linde Gas & Equipment, Inc. formerly Praxair Distribution, Inc. is seeking a Senior Plant Manager to join our team located in Pittsburg, CA. This is a key role within the US West market.
We are looking for a dynamic and self-efficient operations manager, with strong leadership skills to focus on the development of their respective team and organization.
The Senior Plant Manager will be responsible for running the daily operations and assisting in the areas of service, production, manufacturing and/or maintenance to ensure the required business objectives are met in a safe and environmentally compliant manner.
The Senior Plant Manager will also be responsible for managing a team of supervisors and production employees; meeting established quality, productivity and cost objectives while ensuring adherence to safety and compliance programs and leads training and compliance initiatives for the plant operations.
Senior Plant Manager
Provide leadership and direction for day-to-day operation over a team of:
Production Supervisors to ensure the continued fluidity of the operation
Distribution Manager to ensure the safe and on-time deliveries of our customers
Quality Manager to ensure the compliance of our FDA products
Production Supervisors to ensure the continued fluidity of the operation
Entry-level union production employees to meet demand of both external and internal customers
Coordinate production to meet daily distribution requirements — including local delivery routes as well as daily shuttle needs
Support Day to Day Distribution requirements
Lead reliability, compliance, quality, and safety programs for plant; ensures required government and/or environmental regulations are met
Ensure team is fully trained in, committed to, and conduct their activities in accordance with all aspects of Praxair Safety and Quality systems and requirements, coordinating quality and safety training with Compliance Manager
Monitor production/manpower levels to ensure continued efficiency while anticipating problems and assisting with developing contingencies, reporting to plant management any problems, issues or production needs
Identify issues and lead improvement plans in production processes, shift schedules, overtime levels, training, etc. and collaborate/ report to regional management
Manage and escalate equipment and product quality issues
Ensure plant maintains adequate inventory of production supplies
Support 5S and Lean Projects and continuously identify ways to reduce plant operating costs through the incorporation of Operational Excellence strategies
Oversee and direct hazardous waste activities in accordance with requisite policy and regulation.
Handles routine personnel issues including training, coaching and counseling subordinates
Supports Sales Staff with key customer relationships
Other duties as assigned
Bachelor Degree preferred, High School Diploma/GED required
5+ years' experience in an industrial plant environment required
5+ years Operations/Distribution/Quality experience
3+ years managing and developing employees required
Linde is a leading global industrial gases and engineering company with 2020 sales of $27 billion. We live our mission of making our world more productive every day by providing high-quality solutions, technologies and services which are making our customers more successful and helping to sustain and protect our planet. The company serves a variety of end markets including chemicals & refining, food & beverage, electronics, healthcare, manufacturing, and primary metals. Linde's industrial gases are used in countless applications, from life-saving oxygen for hospitals to high-purity & specialty gases for electronics manufacturing, hydrogen for clean fuels and much more. Linde also delivers state-of-the-art gas processing solutions to support customer expansion, efficiency improvements and emissions reductions. For more information about the company, please visit our website at www.lindeus.com
All qualified applicants will receive consideration for employment without regard to race, color, religion, sex, national origin, age, disability, protected veteran status, pregnancy, sexual orientation, gender identity or expression, or any other reason prohibited by applicable law.
yxzmwygqnqpw
233996026