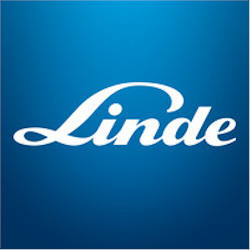 Linde – Technicians and Engineers
Tractor Trailer Mechanic
Suffield, CT
Paid personal time, 401K / Retirement plan, Disability Insurance, Vision Insurance, Dental Insurance, Life Insurance, Health Insurance
Linde is now hiring a Tractor Trailer Mechanic in Suffield, CT.
We offer a comprehensive competitive benefits package including paid holidays and vacation, health, dental, disability, life insurance, 401(k) (with matching), and pension benefits.
Job Overview:
• Diagnose, repair and maintain all components on tractors and trailers
• Must be proficient with manufacture diagnostic computer software
• Knowledgeable of OEM manuals and websites to perform maintenance and repairs
• Track and perform PM's to Linde requirements on all distribution equipment.
• Maintain fleet appearance by repairing and re-fabricating body parts
• Maintains parts inventory which includes tires, fuel and oil/ lubricants
• Perform road calls to help keep trucks moving to customers
• Must be able to communicate with vendors to ensure repairs are completed in a timely manner
• Troubleshoot, diagnose and repair electrical systems
• Execute all PM's-CM's and other calibration requirements with proper documentation on all meter recalibrations
• Understand and use various diagnostic and calibration equipment
• Maintain full compliance with trucking bulletins and alerts
• Troubleshoot, diagnose, and correct all control system issues pertaining to the tractor PTO and hydraulic pumping systems
• Input Corrective maintenance, warranty and PM work orders and track through maintenance system 
Required Qualifications:
• High school diploma or equivalent
• Minimum of 1 year experience and understanding of 49 CFR §396 and state and local regulations
• Knowledge of 12v electrical systems
• Able to acquire air conditioner repair certification
• Valid driver's license and a clean driving record
• Able to acquire a CDL class A with hazmat and tanker endorsement
• Good written and verbal communication skills
Preferred Qualifications
• Cryogenic experience (pump systems including valves and piping)
• Proficiency on the computer using Microsoft Word, Excel Good computer skills
• ASE certified Diesel Mechanic
• Fabricating and welding experience
• Air brake certification
• AC certification 
Work Schedule
• Sunday thru Thursday from 6AM to 2PM or 9 to 5PM
• Rotating on call shift
Linde is a leading global industrial gases and engineering company with 2020 sales of $27 billion. We live our mission of making our world more productive every day by providing high-quality solutions, technologies and services which are making our customers more successful and helping to sustain and protect our planet. The company serves a variety of end markets including aerospace, chemicals, food and beverage, electronics, energy, healthcare, manufacturing and primary metals. Linde's industrial gases are used in countless applications, from life-saving oxygen for hospitals to high-purity & specialty gases for electronics manufacturing, hydrogen for clean fuels and much more. Linde also delivers state-of-the-art gas processing solutions to support customer expansion, efficiency improvements and emissions reductions. For more information about the company and its products and services, please visit www.linde.com.
At Linde, we strive to create a work environment that treats all employees with respect, supports new thoughts and ideas, encourages growth and development, celebrates our differences, and embraces inclusion. Linde is committed to remaining an employer of choice for the diverse, ever- increasing pool of global talent.
All qualified applicants will receive consideration for employment without regard to race, color, religion, sex, national origin, age, disability, protected veteran status, pregnancy, sexual orientation, gender identity or expression, or any other reason prohibited by applicable law. 
l46v2h83g8oe
321930426