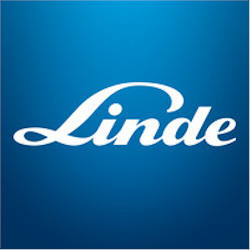 Project Coordinator (with CAD experience)
Youngstown, OH
This position participates in the execution of multiple projects simultaneously on an ongoing basis.
Scope
This position receives a moderate level of guidance and direction with progress and results frequently reviewed by Superintendent. Manages large to small installation projects and performs assigned tasks as required. 
Principal Responsibilities
• Project Manage multiple projects.
• Prepare and review AutoCAD drawings/Equipment layouts.
• Provide scope sheets and use standard work tools to lay out standard systems while consulting engineering for nonstandard systems.
• Cost estimates.
• Perform site surveys.
• Review Technician site Survey packages.
• Prepare scope letter/drawing packages for customers.
• Customer site meetings and/or Teleconferences.
• Attend monthly teleconferences for business groups.
• Attend weekly Installation Team Meetings.
• Provide Technician Support regarding Installation projects.
Education
• Minimum of 2-year Technology degree
Experience
• Minimum 3 to 5 years of experience working in a field environment
• Minimum 2 years of AutoCAD experience
About Linde
Linde is a leading global industrial gases and engineering company with 2019 sales of $28 billion (€25 billion). We live our mission of making our world more productive every day by providing high-quality solutions, technologies and services which are making our customers more successful and helping to sustain and protect our planet.
The company serves a variety of end markets including aerospace, chemicals, food and beverage, electronics, energy, healthcare, manufacturing and primary metals. Linde's industrial gases are used in countless applications, from life-saving oxygen for hospitals to high-purity & specialty gases for electronics manufacturing, hydrogen for clean fuels and much more. Linde also delivers state-of-the-art gas processing solutions to support customer expansion, efficiency improvements and emissions reductions.
All qualified applicants will receive consideration for employment without regard to race, color, religion, sex, national origin, age, disability, protected veteran status, pregnancy, sexual orientation, gender identity or expression, or any other reason prohibited by applicable law.
57200703