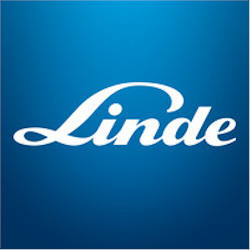 Service Maintenance Technician (EPA)
Poughkeepsie, NY
We are seeking a Service Maintenance Technician who will be responsible for safely maintaining HVAC equipment and equipment such as boilers. Light industrial experience in construction, plumbing, & HVAC is preferred. This position would cover primarily the Upstate NY, Westchester County NY, Western CT, Western NH, Southern VT and Western MA areas. The position is based out of Poughkeepsie, NY, or southern Albany region. 
The Technician will be required to respond to service calls as well as perform supply system inspection and preventative maintenance on assigned accounts. Technicians typically work 8 hours per day and will be on call 24 hours unless scheduled off. The candidate will receive formal and on-the-job training from Senior Technicians.
Primary Responsibilities       
• Troubleshoot reciprocating and centrifugal pump systems, analysis of basic pump electrical control panels and refrigeration equipment.
• Troubleshoot regulators, solenoids, check valves, different types of valves manual and automatic, pressure relief devices, and rupture discs.
• Understand the function of regulators.
• Clean and test components for oxygen service.
• Communicate professionally with management, sales, Call Center team members and customers on a daily basis.
• Read a print, understand P&ID's and materials of construction, layout and install systems, pipefitting, and electrical trouble shooting.
• We require our employees to be team players and safety is part of our everyday culture.
Education
• High school diploma or equivalency required
• Technical training or certification preferred
Experience
• 3+ years of experience in maintenance
• Must be technologically savvy and have the ability to use the software and devices mentioned above
• Must be able to demonstrate a professional attitude
• Must be capable of operating service vehicle and have a clean driving record
• Applicant must display the ability to be a self-starter, capable of multi-tasking, time management skills, and the ability to lead other technicians to plan their day per work order priority
This job will be leveled commensurate with experience.
About Linde
Linde is a leading global industrial gases and engineering company with 2019 sales of $28 billion (€25 billion). We live our mission of making our world more productive every day by providing high-quality solutions, technologies and services which are making our customers more successful and helping to sustain and protect our planet.
The company serves a variety of end markets including aerospace, chemicals, food and beverage, electronics, energy, healthcare, manufacturing and primary metals. Linde's industrial gases are used in countless applications, from life-saving oxygen for hospitals to high-purity & specialty gases for electronics manufacturing, hydrogen for clean fuels and much more. Linde also delivers state-of-the-art gas processing solutions to support customer expansion, efficiency improvements and emissions reductions.
All qualified applicants will receive consideration for employment without regard to race, color, religion, sex, national origin, age, disability, protected veteran status, pregnancy, sexual orientation, gender identity or expression, or any other reason prohibited by applicable law. 
57200704